ECUADOR ESMERALDAS TONCHIGUE KM 10 > VIA GALERA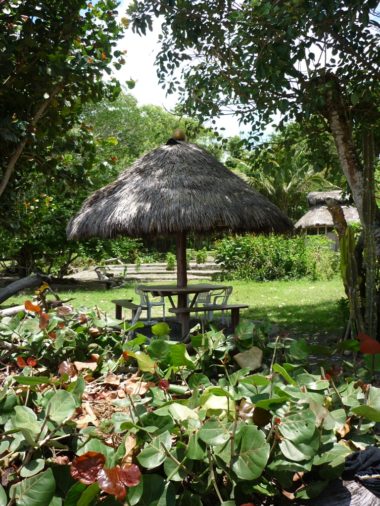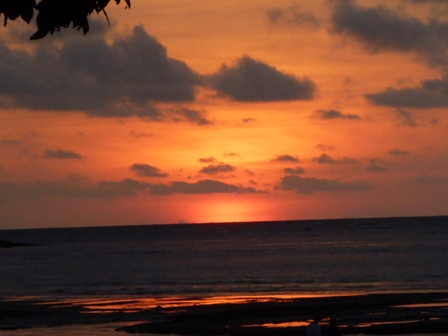 So, having decided you'd like to visit, how to get here?
From Quito overland by bus,  you'll first need to get to Atacames or Tonchigue on the north coast. We recommend either of two companies:
Trans Esmeraldas, leaving the Mariscal at 9:30 a.m. and arriving in Atacames at about 4:30 or 5 p.m., or their red eye, leaving at about 11:30 p.m. and arriving in Tonchigue about 6 a.m. OR Pan Americana, leaving Quito about 9:30 a.m. and arriving to Atacames about 4:30 or 5 p.m.
From either of these towns, you can take a taxi, local bus, or tricycle to our front gate. We are half way between Tonchigue and Punta Galera.
There are also small pick up trucks and a grey van which pick up passengers from Tonchigue and they should charge you 50 cents.
By Taxi from Atacames – its about $20.
By Local Bus Service
If you choose to travel the final leg to us on a local bus from Atacames, Sua, Same or Tonchigue, there are 2 bus lines which make 5 round trips a day, 2 to 3 hours apart, although the schedules change frequently.  They are the Costeñita ( traditional bus) and the River Tabiaso ( big truck with benches, called a "ranchero"). Either one should say Punta Galera +/or Estero de Platanos on the front banner.
The earliest leaves Atacames at about 6:30 a.m., then passes through Tonchigue another 30 minutes later. From Tonchigue they take a further20-30 minutes – to reach Playa Escondida. The latest leaves Atacames about 6 – 6:30 p.m. and arrives here about 7:30 p.m.
Travelling Overland by Private Car (or hitchhiking)
Assuming you've found your way to the coast, possibly even to Atacames, then you have about 40 minutes left to your journey.  Continue southwest past Sua, Same, and then Tonchigue.
6km west of Tonchigue is Abdon Calderon, or to the locals, the Y, (the "yay"). Here you'll see our sign directing you to make an abrupt right turn off the main coastal highway, and completing the last 10 kms. to our gate.  This is the road to a series of fishing villages including Punta Galera, Estero de Platanos, and finally Cabo San Francisco, and we are roughly half way between Tonchigue and Punta Galera .
If you have hitchhiked to this junction, take a seat at Jessica's road-side hut, and taste her first class cheese or meat empanadas for 75cents. She will do her best to get you a ride to Playa Escondida with one of the locals.
Be sure to let us know if this works for you, or indeed if you have other creative ways of getting to us here at 'hideaway beach'!